Small Business Series: Why Most Small Businesses Fail (and How to Avoid Being One of Them)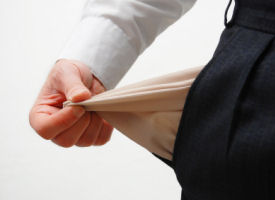 Presenter:

Michael Goodman

Broadcast:

Fri., May 18, 2007, 12pm ET (9am PT)

Length:

90 minutes

Rating:
Statistics show that nine out of 10 new businesses fail within the first five years. And the majority of those don't make it more than two years. Veteran marketing/management consultant Michael Goodman looks behind the grim statistics and shares his observations about WHY they fail and what smart marketers can do to keep their companies from becoming casualties.
Michael's insights have the potential to save struggling companies and help others gain a leg up in the competitive marketplace.
This is the 1st installment in our Small Business Seminar Series. These sessions will be held monthly on Friday afternoons. We'll deal with everything, including: advertising, taglines, promotion, budgeting, publicity and low-cost (even no-cost) market research. We'll use case studies from small B2B and B2C companies, and we'll borrow some ideas from large companies that have paid the big bucks for some of the most valuable lessons in marketing.
SPECIAL BONUS: This seminar comes with a handy How-To Guide, safeguarding small businesses against the most common pitfalls that cause business failure. It will be ready for you to download on the day of the broadcast.
Be sure to check out the other events in this series:
Presenter

Michael Goodman is a senior marketing and management consultant with experience that spans the spectrum from micro-businesses and start-ups to the Fortune 25. He learned marketing at corporate giants Procter & Gamble, Frito-Lay and Playtex. He has consulted with clients in both business-to-business and business-to-consumer; local, regional, national and international markets; and industries ranging from industrial chemicals and consumer packaged goods to financial services and healthcare.

Who Should Attend?
Marketers, company owners and general managers in all industries. This seminar will address both B2B and B2C markets.
Marketers and general managers in small- and medium-sized companies
Entrepreneurs who are planning to start a new business
Service professionals and consultants in small practices
Consultants and marketing service providers who serve the small business community
What Will You Learn?
How to identify the early-warning signs of trouble
How to align the mission of marketing to that of the business
How to keep marketing priorities in perspective
How to market more effectively without spending more money
How to adapt marketing lessons from giant corporations to a small business budget
Note:
This series is a must for marketers and entrepreneurs in small and medium-sized companies where everyone has to pitch in and make sure the work gets done and products and services are delivered as promised. Taken together the sessions promise to deliver a virtual "SBMBA"—a Small Business MBA.
Register Now!
You have two choices. You can pay as you go, buying single sessions that interest you. Or you can buy a PRO membership, and attend all our new PRO seminars and Take 10 webcasts over the next year, plus watch hundreds more from our library on-demand.
Questions?
Call our PRO Hotline: (866) 557-9625