Small Business Series: How to Advertise on a Modest Budget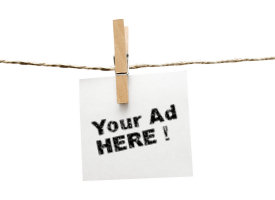 Presenter:

Michael Goodman

Moderator:

Valerie Witt

Broadcast:

Fri., Oct. 19, 2007, 12pm ET (9am PT)

Length:

90 minutes

Rating:
Michael Goodman has been responsible for annual advertising budgets ranging from just a few thousand dollars to tens—even hundreds—of millions of dollars, in consumer, B2B, services, information, entertainment and not-for-profit situations—and a few non-traditional applications as well. He's learned advertising from recognized masters of the craft, and stumbled across some truths on his own.
In this seminar, Michael will share the conclusions he's drawn from all those experiences, focusing on how they apply to small and start-up businesses. He'll discuss the critical success factors in advertising, what works and what doesn't, when to use certain approaches and when to avoid them, and how to maximize the effectiveness and efficiency of any size advertising budget.
Michael will cover the creative considerations, media alternatives, budget issues and questions that come up most frequently from small business clients, especially those whose growth ambitions outstrip their budgets.
This seminar will address the questions that face every small business when it comes to advertising: How do we increase visibility and purchase interest? What are the advertising options for a small business? How do we know it will work? How do we know if we're getting our money's worth?
Be sure to check out the other events in this series:
Presenter

Michael Goodman is a senior marketing and management consultant with experience that spans the spectrum from micro-businesses and start-ups to the Fortune 25. He learned marketing at corporate giants Procter & Gamble, Frito-Lay and Playtex. He has consulted with clients in both business-to-business and business-to-consumer; local, regional, national and international markets; and industries ranging from industrial chemicals and consumer packaged goods to financial services and healthcare.

Who Should Attend?
This seminar will address both B2B and B2C markets. It's intended for:
Marketers and general managers in small- and medium-sized companies
Entrepreneurs who are planning to start a new business
Service professionals and consultants in small practices
Consultants and marketing service providers who serve the small business community
What Will You Learn?
What you can do when you have a limited advertising budget
What you can do yourself, and when you need to hire professionals
How you get great creative from a small, local advertising agency (or web designer)
Which media work best—TV, radio, newspaper, direct mail, word-of-mouth, outdoor signage, Internet
How quickly you can expect results
Note:
This series is a must for marketers and entrepreneurs in small and medium-sized companies where everyone has to pitch in and make sure the work gets done and products and services are delivered as promised. Taken together the sessions promise to deliver a virtual "SBMBA"—a Small Business MBA.
Register Now!
You have two choices. You can pay as you go, buying single sessions that interest you. Or you can buy a PRO membership, and attend all our new PRO seminars and Take 10 webcasts over the next year, plus watch hundreds more from our library on-demand.
Questions?
Call our PRO Hotline: (866) 557-9625