Search Engine Optimization (SEO) for Really Big Websites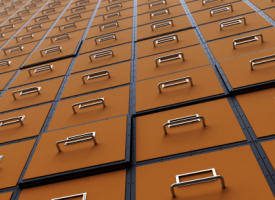 Presenters:

Stephan Spencer, Chris Smith

Broadcast:

Thu., Jun 28, 2007, 12pm ET (9am PT)

Length:

90 minutes

Rating:
Got a large, complex, database-driven website? Then you're in luck, because such a site represents the best opportunity for capturing visitors from search engines such as Google. That's because a large site has so much of what the engines loveŚcontent!
Want to know the "magic" that turns that content into an abundance of high rankings? It's all in how you present that content to the engines and link it internally within your site. Want the specifics? Then you'll have to sign up for this virtual seminar!
In this seminar, you will gain best practices, invaluable tactics (such as "thin slicing") and quick-hit tips and tricks. And you'll discover what to avoid. All with real-world examples from major websites - both commercial and non-commercial.
Presenters

Stephan Spencer is the founder and president of Netconcepts, a web agency that specializes in search engine optimized e-commerce, as well as email marketing through its GravityMail division. Clients include Home Shopping Network, AOL, Verizon SuperPages.com, Discovery Channel, and REI.

Stephan is a frequent speaker at Internet conferences around the globe (including Berlin, London, Toronto, Santiago, Auckland, New York, Chicago, San Francisco, Los Angeles, and places in between) for organizations such as the DMA, the AMA, Shop.org, JupiterMedia/IncisiveMedia (Search Engine Strategies), Internet World, IQPC and IIR.
Stephan is a Senior Contributor to MarketingProfs, a monthly columnist for Practical Ecommerce, and he's been a contributor to DM News, Multichannel Merchant, Catalog Age, Catalog Success and others. He is co-author of the analyst report "The State of Search Engine Marketing 1.0ŚNew Strategies for Successful Cataloging" published by Catalog Age.
Chris Smith formerly headed up the Advanced Technology Department for Verizon Superpages.com (later spun off under Idearc Media), where he worked for ten years, specializing in patent-pending work in mapping, local search, analytics, and SEO. As the natural search optimization expert for Idearc, he founded and chaired the company's SEO Council.
Chris is currently a Lead Search Strategist for Netconcepts. Chris is a regular columnist for Search Engine Land, covering the 'local search' beat. He also blogs for Natural Search Blog, and speaks at industry conferences such as Search Engine Strategies.

Who Should Attend?
YOU, if you're a marketing professional responsible for the success of your organization's web-driven revenue.
What Will You Learn?
How to expand into countless keyword markets
How to get many more pages indexed
How to optimize your HTML templates and CSS to make those pages "sing" to the search engines
How to pass your PageRank much more effectively through your site
How to build deep links to internal pages, not just to your home page
How to measure success using new (and little-known!) metrics and KPIs
Register Now!
You have two choices. You can pay as you go, buying single sessions that interest you. Or you can buy a PRO membership, and attend all our new PRO seminars and Take 10 webcasts over the next year, plus watch hundreds more from our library on-demand.
Questions?
Call our PRO Hotline: (866) 557-9625