Mobile Marketing: How to Harness the Power of the Small Screen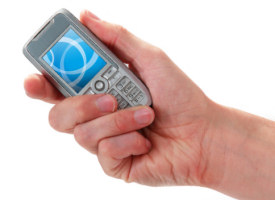 Presenter:

Michael Foschetti

Broadcast:

Thu., Nov. 20, 2008, 12pm ET (9am PT)

Length:

90 minutes

Rating:
The number of consumers who use their mobile device for more than a phone call is increasing daily.  Checking e-mail, browsing the Internet, locating businesses, getting directions, sending and receiving text messages, transferring funds — all of these things can be done on a mobile phone and consumers are doing them on a regular basis.  And major brands are becoming active in this space — meeting consumers in the most personal of all communication mediums.  Are your marketing campaigns including mobile in the mix?
This seminar will discuss the reach, engagement and measurement potential that exists within mobile marketing, the variety of mechanisms that are available, and how they fit within classic marketing objectives and consumer experiences.  Best practices from both U.S. and global brands will be shared to help you understand how to effectively integrate mobile and make other media accountable.
Mobile has emerged as a powerful and personal channel for direct response marketing.  This seminar will show you why and how you should begin utilizing it.
Presenter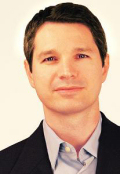 Michael Foschetti has 14 years experience working in national advertising agencies, strategic consulting companies and corporate marketing organizations, and he's an expert in interactive and mobile marketing.
Prior to co-founding Mobisix, Foschetti was Group Account Director for TIG Global, a customer acquisition company focused on helping clients such as Marriott, Hilton, Starwood and the Intercontinental Hotel Group create online visibility for properties and drive incremental room revenue through strategic use of the Internet and mobile channels.
Prior to his four years at TIG Global, Foschetti was Manager of Brand Advertising for XM Satellite Radio, where he successfully planned and launched an $80 million national advertising campaign that helped exceed subscriber acquisition targets and make the company the fastest-growing consumer electronics audio product in the last 20 years. He was also the co-founder of an Internet professional services firm, following his success in technology marketing and media strategy for clients such as SAP America and Peoplesoft at W.B. Doner and Arnold Worldwide.

Who Should Attend?
Any B2C marketer who is thinking about, starting to dip a toe in, or already has a foot into mobile marketing.  Senior Executives, Brand Managers, Marketing Managers.  Prior knowledge or understanding of mobile marketing not necessary. Because mobile marketing is consumer-focused, there will be no B2B case studies in this presentation.
What Will You Learn?
Where mobile fits into current marketing campaigns and tactics
The Opportunity Criteria for any mobile marketing campaign
What U.S. brands can learn from brands active in mobile in other countries
How to get started in mobile marketing
Best practices across industries, brands and mechanisms
Register Now!
You have two choices. You can pay as you go, buying single sessions that interest you. Or you can buy a PRO membership, and attend all our new PRO seminars and Take 10 webcasts over the next year, plus watch hundreds more from our library on-demand.
Questions?
Call our PRO Hotline: (866) 557-9625