The New Consumer and Social Media: Energizing Your Brand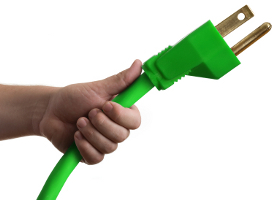 Presenter:

John Gerzema

Broadcast:

Thu., Sep 10, 2009, 12pm ET (9am PT)

Length:

90 minutes

Rating:
The value of social media is now amplified in the context of a new phenomenon: post-crisis consumerism. Current research drawn from Brand Asset Valuator, the world's largest database of brands, reveals there's no returning to "normal." Cultural shifts in values are influencing new consumer behaviors, which create unexpected opportunities for enterprising companies to gain competitive advantage in a challenging marketplace.
Most marketers still see metrics like trust and awareness as the backbone of how brands are built. They're dead wrong—these metrics do not add to increased asset value. In fact, by following them, they actually hasten the declining value of their brands. Reconnecting with consumers via social media is a better strategy.
Presenter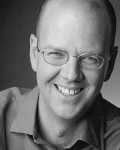 John Gerzema is Chief Insights Officer for Young & Rubicam Group and co-author of The Brand Bubble: The Looming Crisis in Brand Value and How to Avoid It. It's a Business Week Best Seller and was voted #3 Best Business Book for 2008 from Amazon's editors and 'Best Advertising and Marketing Book for 2008' from CEO Read.
Best-selling author, consumer strategist and pioneer of account planning in American advertising, John has designed brand strategies to international strategic and creative acclaim. A frequent essayist, columnist and commentator, John has been interviewed and reviewed in The Economist, Financial Times, Harvard Business Review, Strategy & Business, Newsweek and has appeared on CNBC, Fox Business and Bloomberg among others.

Who Should Attend?
Product marketing, marketing communication, and marketing strategy professionals who are seeking best practices for using Web 2.0 in their marketing plans.
What Will You Learn?
New cultural values, consumer behaviors and management opportunities to reconnect with the new consumer.
Vivid, hands-on examples across a range of categories and businesses.
Extensive management take-aways grounded in metrics reinforcing the business case for social media strategies.
Social Media Summer Series
Register Now!
You have two choices. You can pay as you go, buying single sessions that interest you. Or you can buy a PRO membership, and attend all our new PRO seminars and Take 10 webcasts over the next year, plus watch hundreds more from our library on-demand.
Questions?
Call our PRO Hotline: (866) 557-9625