B2B Web Power: How to Find, Create and Write the Content You Need, Fast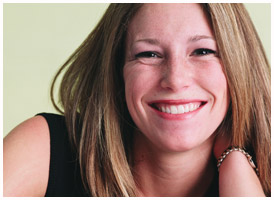 Presenter:

Jonathan Kranz

Broadcast:

Thu., Sep. 15, 2005, 12pm ET (9am PT)

Length:

90 minutes

Rating:
We've all heard the news: Forget flash (or even Flash) -- to attract and hold prospects to your website, you need content that meets the needs, values and expectations of your market. Great content draws visitors, attracts links, and builds your organization's reputation for service and expertise. In short, content is king.
But where will your content come from? How will you find it? How will you shape it? And how will you write it for maximum impact -- and search engine visibility?
This seminar will show you how. In one convenient, 90-minute crash course, participants will acquire the practical skills they need.
Presenter

Jonathan Kranz is author of Writing Copy for Dummies, a book loaded with fool-proof instructions, practical advice, insider tips and professional secrets! He has written a huge stack of advertising, direct marketing, and public relations materials for consumer and B2B clients in financial services, banking, insurance, high-tech, healthcare, education, and other industries. His clients have won a number of honors, including the 2004 New England Direct Marketing Association's Awards for Creative Excellence "Best of Show" gold medal. Among his long list of B2B clients are: American Express, Cisco, Dell Computer, Intuit, Pitney Bowes, NCR, Groove Networks, Verizon and UA Trust. Jonathan has taught writing courses at Harvard University Extension School, Emerson College and Northeastern University.

Who Should Attend?
Anyone responsible for writing, editing, managing or supervising web content will benefit immediately from this course.
What Will You Learn?
The hidden know-how within your organization
How to solicit cooperation from the crucial product and service people closest to your customers
To create keyword-saturated web glossaries in just hours
To develop credible case studies in three easy steps
The 1, 2, 3 approach to crafting compelling business stories
The best article format options for your material
How to pitch your stories to editors, reporters and webmasters
To craft effective, traffic-building blogs
How to incorporate keyword strategies into your writing
How to write each page for increased readability
Register Now!
You have two choices. You can pay as you go, buying single sessions that interest you. Or you can buy a PRO membership, and attend all our new PRO seminars and Take 10 webcasts over the next year, plus watch hundreds more from our library on-demand.
Questions?
Call our PRO Hotline: (866) 557-9625