Best Direct Marketing Strategies for B-to-B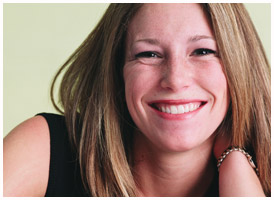 Presenter:

Ruth Stevens

Moderator:

Roy Young

Broadcast:

Thu., Apr. 13, 2006, 12pm ET (9am PT)

Length:

90 minutes

Rating:
Direct Marketing is huge, and growing fast. That's because it is effective, efficient and accountable. This seminar will discuss all the applications of DM across the entire B-to-B marketing spectrum, from analyzing customers and market opportunity, to sales lead generation programs, to penetrating accounts and stimulating customer loyalty.

Using examples from companies like Oce North America, SPSS, IBM, and Staples, the seminar will explore how DM can supercharge your B-to-B marketing mix.
Presenter

Ruth Stevens is author of Trade Show and Event Marketing: Plan, Promote and Profit, published in 2004 and The DMA Lead Generation Handbook, with a second edition published in 2005.

Ruth consults on customer acquisition and retention for both consumer and business-to-business clients. She began her direct marketing career in 1986 at Time Warner, where she spent seven years in marketing, new business development, and general management at Book-of-the-Month Club and Time-Life Books. She then went to Ziff-Davis as Vice President of Marketing for Computer Library, the electronic publishing division. From 1996, she spent three years in direct marketing management at IBM, and then worked in senior marketing positions at two Internet startup companies in New York City before starting her consulting company in 2000.
Crainís BtoB magazine named Ruth one of the 100 Most Influential People in Business Marketing in 2002. She teaches marketing to graduate students at Columbia Business School. She has studied marketing management at Harvard Business School and holds an MBA from Columbia University.
Who Should Attend?
Professionals in B-to-B marketing at all levels in all industries. The principles covered apply to all companies of all sizes and budgets.
What Will You Learn?
How DM budgets are allocated.
Data sources: Where does B-to-B data come from, how is it organized, and how can you keep it clean? How business marketers use data for prospecting, cross-selling and account penetration.
Creative strategy: How to speak to business buyers in a language that is relevant and powerful. How to get past the gatekeepers who are there to keep you away from your target. What are the best copy platforms to appeal to business buyers?
Offers and incentives: Business people are often constrained from accepting incentives for personal benefit. What can you do to motivate them to action? A checklist of the offers that are working in B-to-B today. Plus, how to develop offers relevant to particular stages of the sales cycle.
Media selection: The top media options for reaching the business buyer. You'll be surprised at what's working--and what's not working for business marketers today.
Register Now!
You have two choices. You can pay as you go, buying single sessions that interest you. Or you can buy a PRO membership, and attend all our new PRO seminars and Take 10 webcasts over the next year, plus watch hundreds more from our library on-demand.
Questions?
Call our PRO Hotline: (866) 557-9625