Hispanic Marketing: Effective Strategic Planning Processes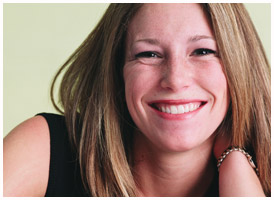 Presenter:

Terry Soto

Moderator:

Roy Young

Broadcast:

Thu., Mar. 30, 2006, 12pm ET (9am PT)

Length:

90 minutes

Rating:
The growth of the Hispanic population has made it one of the most sought-after market segments in this decade. Because Hispanic purchasing power in the U.S. is estimated to reach as much as $1 trillion by 2007, it is obvious why so many businesses want to capitalize on this growth.

Yet for many companies already targeting this lucrative market segment and for those who are considering it, success is not guaranteed. Even companies with a reputation for well-planned and implemented marketing programs often fail to do the upfront homework, apply the necessary analytical frameworks and set the foundation. Consequently, their work results in false starts and initiatives that do not achieve the necessary internal support and resources.

In this session you will hear an in-depth view of the strategic planning process companies need to apply to effectively create Hispanic market entry strategies that are in sync with not only the environment in which companies compete for a share of this market, but also with their strategic, operational and organizational goals and metrics. From examples from companies such as Wells Fargo Bank, Walgreens, PacifiCare Health Systems and others, you will discover real life successes and critical miss-steps.

If this topic is of interest to you, you might also want to check out our more recent virtual seminar, Hispanic Marketing Essentials with Blaire Borthayre.
Presenter

Terry Soto is president and CEO of About Marketing Solutions, Inc. and author of the newly released book Marketing to Hispanics a Strategic Approach to Assessing and Planning Your Initiative. She is a well-respected voice in Hispanic market entry strategy consulting, working with Fortune 500 companies to improve their chances of Hispanic market entry success. Her expertise spans a broad range of industries, with clients including Kraft Foods, Ringling Bros., Walgreens, Dean Foods, Coca Cola, Vivendi Universal, T-Mobile and Disney. Author of numerous articles on Hispanic strategy, Terry was also lead author of the groundbreaking report "Grow with America Ė Best Practices in Ethnic Marketing and Merchandising." She is a frequent speaker, a key resource to industry publications and a regular contributor to Retailwire.com. A native of Ecuador, Terry grew up in Los Angeles, California and earned her MBA at the Graziadio School of Business and Management at Pepperdine University.

Who Should Attend?
Marketers who are now targeting or plan to target Hispanics.
What Will You Learn?
Critical frameworks for starting an assessment, planning and implementation process
Tools for looking at the macro environment, industry trends and the Hispanic consumer
Approaches to assess your internal organizationís readiness to capture, service, retain and grow an Hispanic consumer base
Considerations for effectively sizing up the opportunity and setting realistic goals and objectives based on Hispanic market characteristics and your companyís business model
Critical success factors for managing and controlling implementation, risk mitigation and measurement of your initiative
Register Now!
You have two choices. You can pay as you go, buying single sessions that interest you. Or you can buy a PRO membership, and attend all our new PRO seminars and Take 10 webcasts over the next year, plus watch hundreds more from our library on-demand.
Questions?
Call our PRO Hotline: (866) 557-9625