Demystifying Website Usability: Rapid Research for Marketers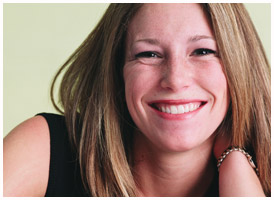 Presenter:

Kelly Goto

Moderator:

Roy Young

Broadcast:

Tue., Jul. 25, 2006, 12pm ET (9am PT)

Length:

90 minutes

Rating:
"How many of you wash your hands when you leave the bathroom?" all hands go up in a room. That is a focus group. People telling you what they want to hear—swayed by other individuals in the room. What people THINK they might do in a situation. The truth is, if you put a camera pointing at the wash basins, 1 out of 4 fail to wash. This is what people actually DO.

Usability testing gets past surveys and focus groups, and allows you to get past what they think and see what they actually do while visiting your web site. The importance of this kind of testing is especially relevant with today's fast-moving web-based products and services. One bad experience and a customer is lost. Loyalty is gained through a positive online experience. Your company cannot afford to lose a single customer and would like to maintain steady relationships with your ongoing base—so learn more about their needs, behaviors and desires and fix what is broken. Or improve upon it. Your customers will be happier, and your revenue and brand value will increase during the process.

Veteran Usability expert Kelly Goto takes you through the basics of informal usability testing—demystifying it in the process. Learn about rapid testing techniques that enable you to ramp up, execute and implement results in just a week. Understand why iterative testing cycles during the lifecycle of a web site or web-based application deployment is not just a good idea, but should be a business imperative in your organization.
Presenter

Kelly Goto is a sought-after lecturer and instructor on the topics of web development, information design, user experience, and usability testing. Formerly an award-winning creative director at Idea Integration (www.idea.com), Goto successfully managed the redesigns of many sites ranging from independent to corporate levels. She has acted as creative director, designer, and producer for many high-profile clients, including Warner Bros. Online, National Geographic Online, Adobe Corporation, Paramount Television, Macromedia Corp., and Sony Pictures.

Currently a principal at gotomedia, inc. (www.gotomedia.com), an online consultancy for user experience and interaction design, Goto continues to focus on developing new techniques for collaborative development in digital media. and user-centered design principles. Kelly is a member of Bay Chi organization in San Francisco and is on the board of the National AIGA Center for Brand Experience.
Her best-selling book, Web Redesign: Workflow that Works, has become a worldwide standard for workflow methodologies.
Who Should Attend?
Marketing professionals who have an interest in the effectiveness of your company website.

What Will You Learn?
How Usability Testing can improve your companies online user experience
The basics of Usability Testing and how to run tests internally at low costs
How rapid research methods are actually working in real-world product lifecycles
How to save time and money by integrating rapid testing cycles into your workflow
Learn recruiting tips and tricks, and how to use them
Register Now!
You have two choices. You can pay as you go, buying single sessions that interest you. Or you can buy a PRO membership, and attend all our new PRO seminars and Take 10 webcasts over the next year, plus watch hundreds more from our library on-demand.
Questions?
Call our PRO Hotline: (866) 557-9625