Best Practices in Web Content: Beauty Doesn't Matter (much)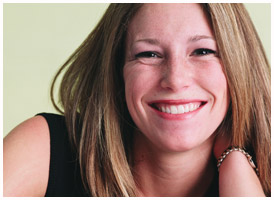 Presenter:

Gerry McGovern

Moderator:

Roy Young

Broadcast:

Thu., Dec. 7, 2006, 12pm ET (9am PT)

Length:

90 minutes

Rating:
Ugly and functional wins on the Web for sites doing e-commerce. Ryanair, Skype, eBay, Amazon, and My Space are just a few examples of websites that are hugely functional and hugely effective. The last thing you want to do is win design awards with your website. Instead, you want a website that is simple and clear, that speaks to customers so they will listen and buy.

Gerry will give you the insights you need to build an e-commerce website that is highly functional and highly effective. There are still a lot of marketers out there who don't truly understand the Web. They try to directly apply the skills they have learned in offline marketing to the management of their websites. That can be a big mistake.

Imagine you see a friend across a busy street. You wave and shout because you're trying to get his attention. He sees you and crosses over. Now he's standing right in front of you. Do you keep waving? Do you keep shouting at him?

It was once said that offline marketing is about getting attention, whereas online marketing is about giving attention. When someone comes to your website they have crossed the street and you have thus got their attention. That's why the vast majority of people feel insulted by Flash Intros, and click "Skip Intro" as quickly as possible.

The biggest trap a marketer can fall into on the Web is to keep trying to get attention. People are hugely IMPATIENT on the Web. They will give your page less than 30 seconds, and if you're not delivering the goods, they're gone. The Web is a brutal, functional landscape, and this virtual seminar will help you design a simple, functional website.

People are task-focused when they come to your website. The job of your information architecture is to help them, firstly, identify the task they came to complete, and then, secondly, help them complete that task as quickly as possible.

This virtual seminar is packed full of practical advise and real world examples. For 12 years, Gerry has worked with some of the best organizations in the world (BBC, UCLA, Microsoft, Pioneer, HP), and has written four books on the subject of web management. (His latest book, Killer Web Content, has just been published by Bloomsbury/AC Black.)

Although we may cringe when we see an ugly site, the fact is that ugly and functional makes the most money on the Web. This virtual seminar will help you create a winning websites design that maximize the return on your investment.
Presenter

Gerry McGovern has spoken in over 30 countries on web content, and has published four books on the subject including his newest, Killer Web Content. Involved with the Web since the early Nineties, Gerry is regarded by many as the leading international expert on helping organizations deliver value with their web content. His clients include HSBC, Novartis, U.S. State Department, Microsoft, and University of California, San Diego.

Who Should Attend?
Marketing professionals at all levels in all industries responsible for an e-commerce Web site.
What Will You Learn?
How to design a task-based information architecture for your e-commerce website.
Why more and more e-commerce websites are becoming task-based.
How to structure your metadata and classification in the most effective manner for e-commerce.
Key navigation techniques that are particularly helpful when you are managing a large e-commerce website.
Simple but highly effective tips that will help your search engine deliver better results to maximize sales.
How to layout text in a way that optimizes its readability.
People are very impatient on the Web and if a page is hard to read, the impulse is to hit the Back button.
Special Bonus: Participants in this seminar will be able to download the first chapter of Gerry's new Killer Web Content book.
Register Now!
You have two choices. You can pay as you go, buying single sessions that interest you. Or you can buy a PRO membership, and attend all our new PRO seminars and Take 10 webcasts over the next year, plus watch hundreds more from our library on-demand.
Questions?
Call our PRO Hotline: (866) 557-9625