Managing Customers As Long Term Investments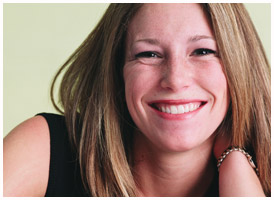 Presenter:

Professor Sunil Gupta

Broadcast:

Thu., Sep. 29, 2005, 12pm ET (9am PT)

Length:

90 minutes

Rating:
Customers are the lifeblood of any organization. Without customers a firm has no revenues, no profits and no market value. However, as competition intensifies it is harder to attract and retain customers. It is not enough to satisfy customers – we need to delight them and provide them a unique experience. At the same time, any investment in customers must show tangible returns to avoid cuts in marketing budgets.
Using several case studies from telecom, credit card, banks, entertainment, internet, and retailing, this seminar we will show that marketing executives need to think about the two sides of customer value – the value that a firm provides to its customers, and the value that a customer provides to the firm. The first, customer experience, is the investment in customers. The second, customer profitability, is the return on investment. This approach combines the traditional marketing view where customer is king with the finance view where cash is king. It also combines the creative and analytical aspects of marketing.
Presenter

Professor Sunil Gupta is Meyer Feldberg Professor of Business at the Columbia Business School. Also, as co-founder and President of The EX Group, a marketing consultancy, he is creator of metrics used to measure marketing ROI and to track the performance and financial value of clients' brands, customer experiences, and customer equity.

Sunil is the co-author of Managing Customers as Investments (Wharton School Publishing, February 2005). The book brings together both customer and financial views of marketing, demonstrating a simple approach to measuring the value of customers, and how to use the results to improve marketing decisions and marketing ROI.

Sunil's areas of expertise are marketing strategy, pricing, and customer profitability management. He has published extensively in these areas, and his publications have won awards from the Journal of Marketing Research and the International Journal of Research in Marketing and Marketing Science Institute. He serves on the editorial boards of International Journal of Research in Marketing, Journal of Marketing, Journal of Marketing Research, and Marketing Science. He is also an academic trustee of the Marketing Science Institute.

Gupta has taught at Columbia, UCLA, and the Harvard Business School; conducted seminars and consulted with companies worldwide; appeared on CNN, BBC, and PBS; and been quoted in publications including The New York Times, The Financial Times, and The Washington Post.

Who Should Attend?
Marketing professionals at all levels in all industries.
What Will You Learn?
Why customer lifetime value (CLV), and not market share, is the right marketing metric
How to estimate CLV with a simple approach
How to use this estimate for strategic and managerial decision making
How to use customer value for mergers and acquisition (M&A) decisions
How to link customer value to firm/shareholder value (something that is sure to get the attention of CFOs and CEOs)
What is customer experience and why it is important
How companies create unique experience for their customers
A step-by-step approach for creating customer experience
How to align internal resources to become customer-centric
Register Now!
You have two choices. You can pay as you go, buying single sessions that interest you. Or you can buy a PRO membership, and attend all our new PRO seminars and Take 10 webcasts over the next year, plus watch hundreds more from our library on-demand.
Questions?
Call our PRO Hotline: (866) 557-9625