Lead Generation, Qualification, and Tracking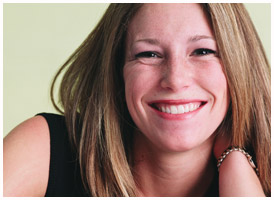 Presenter:

Ruth P. Stevens

Moderator:

Roy Young

Broadcast:

Thu., Mar. 10, 2005, 12pm ET (9am PT)

Length:

90 minutes

Rating:
In this seminar you will learn the essentials of generating qualified leads and tracking them to closure. Sales people are more productive when they are standing in front of qualified prospects. So how do you provide them with the leads that will increase their productivity by 200%, 300% or more?

Using examples from such leading companies as IBM, Sprint and Dun & Bradstreet, this seminar reviews the process of lead generation campaign planning and execution, and then focuses in depth on how to qualify and nurture inquiries, and convert them to the kinds of leads that sales people will love. Finally, you will learn how to track the leads to closure and connect the revenue back to the specific marketing campaign, so you can deliver a demonstrable ROI, even in a multi-channel environment.
Presenter

Ruth P. Stevens consults on customer acquisition and retention, for both consumer and business-to-business clients. Ruth began her direct marketing career in 1986 at Time Warner, where she spent seven years in marketing, new business development, and general management at Book-of-the-Month Club and Time-Life Books. She then went to Ziff-Davis as Vice President of Marketing for Computer Library, the electronic publishing division. From 1996, she spent three years in direct marketing management at IBM, and then worked in senior marketing positions at two Internet startup companies in New York City before starting her consulting company in 2000.

Ruth is a trustee of Princeton-In-Asia, and past chair of the Business-to-Business Council of the Direct Marketing Association (DMA). Crain's BtoB magazine named Ruth one of the 100 Most Influential People in Business Marketing in 2002. Ruth also serves on the boards of the Direct Marketing Idea Exchange and the Direct Marketing Club of New York. She is the author of 2 books, The DMA Lead Generation Handbook, published in May 2002, and the forthcoming Trade Show and Event Marketing: Plan, Promote and Profit, scheduled for publication by South-Western in fall 2004. She teaches marketing to graduate students at Columbia Business School. She has studied marketing management at Harvard Business School and holds an MBA from Columbia University.
Who Should Attend?
B2B marketing professionals at all levels in all industries charged with lead generation responsibility.
What Will You Learn?
Fill your pipeline with the right volume of qualified buyers
Calculate the number of leads required to meet your sales goals
Make sure the leads you provide are the one that sales will work — and close
Convert 300% more inquiries to leads by instituting a nurturing program
Identify your best options for tracking sales back to specific marketing campaigns
Demonstrate your campaign ROI and continue to refine your programs on an ongoing basis
Register Now!
You have two choices. You can pay as you go, buying single sessions that interest you. Or you can buy a PRO membership, and attend all our new PRO seminars and Take 10 webcasts over the next year, plus watch hundreds more from our library on-demand.
Questions?
Call our PRO Hotline: (866) 557-9625