Bam! A Recipe to Add Social Media to your Marketing Mix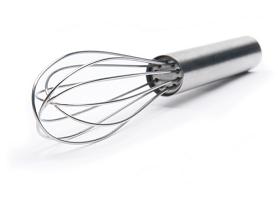 Presenter:

Sandy Carter

Broadcast:

Thu., Feb. 5, 2009, 12pm ET (9am PT)

Length:

90 minutes

Rating:
When marketing with social media, it is tempting to focus only on the tool or technology of the moment. What sets companies apart is the quality of the content and how effectively you use social media to complement and enhance your marketing activities to drive greater results. Using her experiences at IBM, with customers, and with industry leaders, Sandy Carter has crafted several "recipes" for social media success.
You need to address two questions. How does social media fit in with your overall marketing strategy and business goals? What results are you looking to achieve? Going to market socially is only one key ingredient in a successful marketing plan. You also need to analyze your market, nail your strategy and story, energize your channels and deliver leads and revenue.
This session will show you the critical success factors in adding social media to your marketing mix. Examples will cover blogs and microblogs like Twitter, viral videos with You Tube, social networking communities like Facebook and SOA Social, virtual worlds and serious gaming, and conversational mechanisms like live chat. You will come away with a step-by-step framework to develop a plan that you can act on today.
Presenter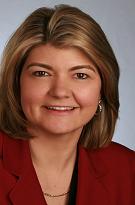 Sandy Carter is Vice President, SOA & WebSphere Marketing, Strategy and Channels for IBM Corporation, leader of a global marketing organization with over 20 industry marketing awards, and author of the successful Service-Oriented Architecture technology book called, The New Language of Business: SOA & Web 2.0.

Sandy is responsible for IBM's cross-company, worldwide SOA marketing initiatives and is in charge of one of IBM's premiere brands – IBM WebSphere. Under her leadership, IBM WebSphere has shown strong growth. Sandy runs IBM's marketing board for SOA which encompasses all software, services and product units as well as supporting units of finance, support and enablement.
Sandy is a frequent speaker at industry events sponsored by InfoWorld magazine, Forrester, Gartner Group, IDC, and Women in Technology (WITI). Sandy has also published more than 32 industry perspectives and bylines focused on SOA in news media outlets. This month Sandy released a second book called The New Language of Marketing 2.0: How to Use ANGELS to Energize Your Market. In it, Sandy shares her perspective on next generation marketing techniques, such as blogs, twitter, social media, widgets, viral marketing, and more, that address the complexities of today's business world. Coupled with over 54 customer case studies and her own success stories, Sandy shows how to drive results in a more cost effective way.
Fast Company Magazine has named Sandy Carter among "The Most Influential Women in Technology" in the "Executives" category in their February 2009 issue.
Who Should Attend?
Product marketing, marketing communication, and marketing strategy professionals who are seeking best practices for using Web 2.0 in their marketing plans.
What Will You Learn?
How to focus on your marketing objective, then choose the relevant technology
How to orchestrate your brand message and relevant conversations through viral video, virtual worlds, RSS, podcasting, widgets and wikis
How to be prepared to monitor customer interactions and respond with Twitter and blog monitoring (BANTER)
How to cultivate relationships with existing and new audiences through conversations and sharing with live chat and social networks
How to evaluate and leverage results
Register Now!
You have two choices. You can pay as you go, buying single sessions that interest you. Or you can buy a PRO membership, and attend all our new PRO seminars and Take 10 webcasts over the next year, plus watch hundreds more from our library on-demand.
Questions?
Call our PRO Hotline: (866) 557-9625