How to Make Your B-to-B Website a Lead Generation Machine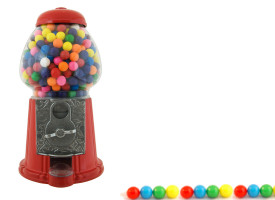 Presenter:

Bob DeStefano

Broadcast:

Thu., Feb. 26, 2009, 12pm ET (9am PT)

Length:

90 minutes

Rating:
Sure you have a website, but are you turning enough visitors into leads for your sales funnel? Your answer can be the difference between a website that is a money-maker and one that is nothing more than a glorified brochure.
This informative seminar will provide you with a practical roadmap for transforming your website into a lead-generation machine. You will learn proven ways to drive targeted traffic to your website, convert anonymous visitors into named leads, and measure the effectiveness of your lead generation machine.
Presenter

Bob DeStefano is president of SVM E-Business Solutions, a leading online marketing agency focused on delivering bottom-line results for B-to-B companies. Since the birth of the commercial Web in the early 1990s, Bob has been helping business leaders define and implement successful online marketing strategies.
After founding SVM in 1995, Bob and the SVM team have worked with a wide variety of companies, from Fortune 500 companies to small family-owned businesses, to help them leverage online marketing to achieve bottom-line results.
Bob is also the author of the annual SVM E-Business Trends in Industrial Marketing Report, a study of the key e-business and online marketing trends that are impacting industrial and B-to-B companies. In addition, Bob is a regular contributor to a variety of publications on the subject of actionable online marketing strategies.

Who Should Attend?
B-to-B marketing and web professionals responsible for turning website traffic into revenue potential. Participants will not only receive slide handouts, but also a useful worksheet that covers key points from Bob's presentation.
What Will You Learn?
Ways to improve your results with both organic and paid search marketing
How to find the right keywords and put them to work by optimizing your website
How to attract quality in-bound links to your site
Successful tactics to build public relations online
Ten important elements for a customer-focused website
When to use campaign-specific landing pages and microsites
Which web analytics will help you measure the success of your online marketing activities and targeting techniques
Register Now!
You have two choices. You can pay as you go, buying single sessions that interest you. Or you can buy a PRO membership, and attend all our new PRO seminars and Take 10 webcasts over the next year, plus watch hundreds more from our library on-demand.
Questions?
Call our PRO Hotline: (866) 557-9625