Behind the Online Curtain: Secrets for Building a Successful Webinar Program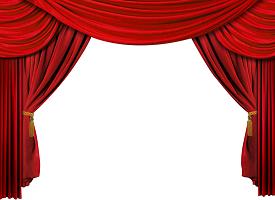 Presenters:

Ann Handley, Shelley Ryan

Broadcast:

Thu., Apr. 23, 2009, 12pm ET (9am PT)

Length:

90 minutes

Rating:
Plenty of companies are producing online seminars (a.k.a. "webinars") these days that fall short of their goal to attract a specific audience and position the producer as a qualified, trusted resource. If you want to learn how to plan and develop webinars that will draw the kind of prospects you want to reach — and avoid Death by PowerPoint — attend this special broadcast.
Come listen to Shelley Ryan and Ann Handley as they share their own Secret Sauce for planning, producing and promoting a webinar that kicks. Shelley directs the well-regarded and successful online seminar program for MarketingProfs, and Ann Handley is Content Czar for MarketingProfs. Together they will tell you what you need to do to give your own webinar program the edge.
Presenters

Ann Handley is Chief Content Officer for MarketingProfs — which means that she heads up All Things Content on the MarketingProfs website and is the Primary Caregiver of our blog, the MarketingProfs Daily Fix. She also blogs at The Huffington Post as well as her personal blog, Annarchy.
Prior to that, she was the co-founder of ClickZ.com.
Even before that, she was a longtime freelance journalist writing on everything from local politics to babies to travel to start-ups and banking and humor. (And sometimes, several topics at once.) She wrote regularly for the Boston Globe as well as a million (give or take) mainstream and trade publications. She wasn't discerning — the truth is, she wrote for anything that would put bread in her jar.

Shelley Ryan sits in the big chair at Online Seminar Mission Control for MarketingProfs. She handles all aspects of production and promotion of the seminars, and has survived every possible disaster with web conferencing technology.
Shelley was a recovering entrepreneur before she joined the MarketingProfs team in 2005 to establish customer service processes. She has also worked in big fat Fortune 100 companies in training and organizational development roles, but she swears she'll never have one of those "normal" pantyhose-and-pumps jobs again.

Who Should Attend?
Online marketing professionals who are interested in improving or launching... well, webinars! You are probably doing this to generate sales leads, but much of the information from Ann and Shelley will also benefit you if you're focused on delivering webinars for long-distance training.
Are you on Twitter? Follow what participants are saying about this seminar with hashtag #mpweb.
What Will You Learn?
Ten rules for compelling content
Do's and don'ts for finding and compensating speakers
Tips about seminar timing and format
What to do with awful slides
The best ways to handle incoming questions
Successful promotion tactics
Production steps you shouldn't overlook
Questions to ask yourself when choosing a web conferencing platform
How to get useful audience feedback (plus additional ways to measure your success)
Other stuff, too
Register Now!
You have two choices. You can pay as you go, buying single sessions that interest you. Or you can buy a PRO membership, and attend all our new PRO seminars and Take 10 webcasts over the next year, plus watch hundreds more from our library on-demand.
Questions?
Call our PRO Hotline: (866) 557-9625