How to Craft a Winning Business Case for Your Marketing Initiative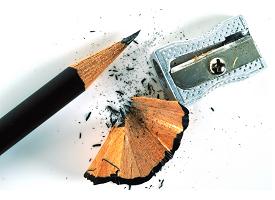 Presenter:

Pat LaPointe

Broadcast:

Thu., Apr. 16, 2009, 12pm ET (9am PT)

Length:

90 minutes

Rating:
You know you have great ideas for how to help the business. But you canít prove they'll work, and without absolute certainty, you can't convince others that they are worth implementing. This seminar will help you answer the following key questions:
How can I define the benefits of proposed actions in a more financially astute manner?
How can I credibly assess risks and uncertain paybacks when I have so little data or history to work with?
How do I build a business case that gets respect for its thoughtfulness and discipline, even if it doesnít get funded?
This seminar will introduce you to a better approach for building business cases that even the finance department will respect—one that illuminates the real value in your proposals, while ensuring a comprehensive and conservative evaluation. And that will bring enhanced credibility to all your recommendations.
Presenter

Pat LaPointe is the Managing Partner at MarketingNPV, a highly specialized consulting firm that builds marketing measurement processes, tools, and skills to determine the financial return from marketing investments. Pat directs the development of client solutions for CMOs in the areas of marketing metrics, dashboards, marketing ROI/analytical frameworks, and budgeting and resource allocation processes which measure the creation of economic and strategic value for both the short and long term.

He is the Editor-in-Chief of MarketingNPV Journal and author of the recent book, Marketing by the Dashboard Light: How to Get More Insight, Foresight, and Accountability from Your Marketing Investments, which has been recognized as a pioneering work on the topic of marketing dashboard development. Pat is a frequent keynote speaker for organizations like the Association of National Advertisers; the American Marketing Association; the Marketing Leadership Council; and Forresterís Marketing Leadership Board. He is also a guest lecturer at Wharton, MIT, Dartmouth, Columbia, and other leading business schools.
Prior to launching MarketingNPV, Pat was an equity partner and senior vice president at Frequency Marketing Inc., a consulting and software company known for design and operation of large-scale customer retention and loyalty programs. Pat also directed the operation of a marketing and sales department at Bell Atlantic (now Verizon), creating and implementing customer acquisition and development programs for B2B in both SMB and enterprise markets. He started his career in advertising in the Y&R network and at Ketchum, where he managed large client portfolios in all aspects of marketing strategy and communications. Pat is an MBA graduate of Stern School at NYU and holds a B.Comm. from McGill University in Montreal.

Who Should Attend?
Marketing managers who have proposals and ideas they need business cases for.
Marketing executives who have to evaluate the merit of one proposal versus another.
Finance managers who need to evaluate business cases from marketers.
What Will You Learn?
Why most business cases get rejected
Six key ingredients of a strong business case
The right time to get stakeholders involved
A seven-step process for building a credible case
How to weigh the impact of proposed spending changes
You will leave this seminar with a successful approach for building and communicating business cases for all of your marketing programs.
Register Now!
You have two choices. You can pay as you go, buying single sessions that interest you. Or you can buy a PRO membership, and attend all our new PRO seminars and Take 10 webcasts over the next year, plus watch hundreds more from our library on-demand.
Questions?
Call our PRO Hotline: (866) 557-9625