How to Create Advertising Campaigns that Make Men Do What You Want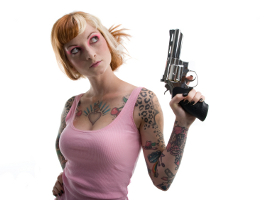 Presenter:

Steve McNamara

Broadcast:

Thu., May 28, 2009, 12pm ET (9am PT)

Length:

90 minutes

Rating:
What's a girl to do to get the results she wants? Especially when she hears, "Advertising is dead! Funk marketing rocks! You gotta get social, start tweeting, to survive!"
Today, many marketers must communicate across a variety of media, both old and new—from TV, print and direct mail to social networks, email and the company Website.
To do that, and do that well, you need to 1) define your strategic creative messages and 2) share that strategic vision with your creative team in ways they can grasp and shape like red clay.
In this webinar you'll walk into the creative department of an international ad agency. You'll see how one Creative Director—presenter Steve McNamara—defines the critical strategic creative issues. And you'll watch Steve explain step-by-step how to express those strategic messages in an advertising campaign.
This is a rare how-to presentation from the creative perspective. It features examples from Apple, Dove, Microsoft, Target, Geico, Capital One and other successful brands. And it is packed with candid insights from Steve's career with some of the world's leading advertisers.
Presenter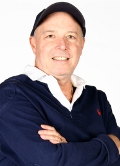 Steve McNamara is an international award-winning Creative Director and Copywriter, and the creator of AdCracker.com.

He has worked at several leading international ad agencies, including JWT, Rapp-Collins Worldwide and BBDO. Steve has also spent time on the client side as a CD at Capital One. His career in advertising has taken him to Los Angeles, New York, Hong Kong, San Diego and Jakarta, Indonesia.
Steve has pitched, and won, hundreds of millions of dollars in creative advertising campaigns.
He is currently the Creative Director at AdCracker.com, the creative team leader at McNamara Advertising, and an international seminar presenter.
Who Should Attend?
Creative team members: art directors, copywriters, designers.
Marketing management, junior to senior level.
Business owners and entrepreneurs.
C-level executives who want the Big Picture on advertising.
What Will You Learn?
How to identify your strategic creative issues (and how they relate to the tactical).
How to articulate a strategic vision for your marketing communications.
Three things to consider when you create and characterize a brand.
Six techniques to position a company, product or service in a way that sticks.
"Magic Maxims" that should guide your direct response creative.
Which direct response offers tend to work best.

You will learn all this from the creative perspective, expressed in ways the creative team can translate into effective communications.
Register Now!
You have two choices. You can pay as you go, buying single sessions that interest you. Or you can buy a PRO membership, and attend all our new PRO seminars and Take 10 webcasts over the next year, plus watch hundreds more from our library on-demand.
Questions?
Call our PRO Hotline: (866) 557-9625