Maximize Value with Killer Web Content, with Gerry McGovern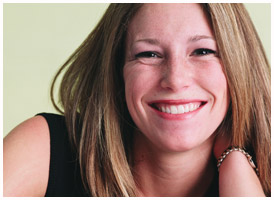 Presenter:

Gerry McGovern

Moderator:

Roy Young

Broadcast:

Fri., Dec. 9, 2005, 12pm ET (9am PT)

Length:

90 minutes

Rating:
If you can't show that your website is delivering quantifiable value, then you've got a problem. It doesn't matter if you've got a marketing website, a sales website, a government or university website, or even an intranet.

Senior managers care a lot about numbers. It's not even always about financial numbers, it can also be market share numbers, customer satisfaction numbers, staff numbers, etc. Numbers distil. They help managers get to the point.

The numbers that management is using in relation to the Web are generally weak. They're talking about number of visitors, number of page views, and there are still few people out there talking about that most inaccurate number of all: hits.

Talking about volume is the wrong way to think about the Web if you want to maximize value. The Web is a self service environment, and if you want to maximize value, you focus your energies on what most people want to do most of the time. And what's that? Complete tasks.

Killer web content is relentlessly focused on helping people complete tasks easily and quickly. Filler content is taken from print and thrown up on the website. Killer web content maximizes value. Filler content destroys value. I've seen situations where changing a few words on a page has a dramatic impact of sales. I've seen websites where customers have major problems buying because the content is neither clear nor compelling.

Content is critical. On the Web, content is indeed king. Maximizing value from your website means relentlessly testing and refining your content so that it meets exactly the needs of your customers. It means writing for the Web, not for print. A truly customer-focused website always has high quality content.
Presenter

Gerry McGovern has spoken in over 30 countries on web content, and has published three books on the subject. Involved with the Web since the early Nineties, Gerry is regarded by many as the leading international expert on helping organizations deliver value with their web content. His clients include HSBC, Novartis, U.S. State Department, Microsoft, and University of California, San Diego.

"Our colleagues at the Environmental Protection Agency were right: hiring Gerry McGovern to teach HUD web managers about web content was one of the best things we ever did!" Candis Harrison, web manager for U.S. Department of Housing and Urban Development (HUD)

"All the feedback I've received for Gerry's workshop has been glowing, and even some of my colleagues who have become somewhat jaded about web-related conferences and workshops came away enthused. You're the best!" Rick VanderKnyff, Manager, staff and student web portal projects, University of California, San Diego

"Gerry delivered a customised workshop to our web team that was enthusiastically received by all in attendance. After only a week we are already seeing benefits and we have now got a better long term picture of how to maximize the success of our site". Mark Baartse, Online Manager, Microsoft Australia

"Gerry has a gift for making the complex simple, the basics fresh, and the important compellingly so. This he accomplished with irrefutable logic, a dollop of wit, and a double serving of passion. The man knows his stuff -- and will make a believer out of you." David Shaw, Asia-Pacific Brand & Communications Manager, HP Services, Hewlett-Packard Company

Who Should Attend?
You're going to find this webinar useful if you're involved in managing or running a website where you need to publish content on a regular basis. Whether you have an intranet or public website, a government, university or private website, Gerry will give you practical tips that you can implement tomorrow. And if you're a marketer who believes that on the Web you brand with your content, this online seminar is for you.
What Will You Learn?
How to convince senior management that your website delivers real value.
How to arm yourself with arguments that will convince the sceptic.
Why your website is a self service environment, and be able to show—in a quantifiable manner—how self-service is more efficient and cost effective than manual service.
Why a task focus is so important for website success, and understand how to make your website more task-focused.
The two essential differences between web content and print content.
Register Now!
You have two choices. You can pay as you go, buying single sessions that interest you. Or you can buy a PRO membership, and attend all our new PRO seminars and Take 10 webcasts over the next year, plus watch hundreds more from our library on-demand.
Questions?
Call our PRO Hotline: (866) 557-9625