The Ultimate Question, with Fred Reichheld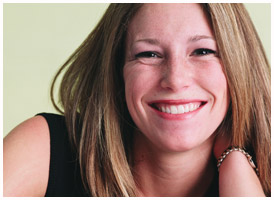 Presenter:

Fred Reichheld

Moderator:

Roy Young

Broadcast:

Tue., Jul. 11, 2006, 12pm ET (9am PT)

Length:

90 minutes

Rating:
Presenter Fred Reichheld believes that too many companies are addicted to bad profits—profits that come at a customer's expense and drain the value out of customer relationships. While bad profits often boost short-term earnings, in the long run they burn out employees, alienate customers, and undermine growth.
Presenter

Fred Reichheld is a Fellow at Bain & Co., one of the leading management consulting firms in the world, and author of the best seller The Ultimate Question, a breakthrough book about customer loyalty as a profit driver. Throughout his career, Fred's consulting work and research have focused on helping clients achieve superior results through improvements in customer, employee, and partner loyalty.

In 2003, Consulting magazine named him as one of the world's top twenty-five consultants. His work has been widely covered in the Economist, Wall Street Journal, New York Times, Fortune, Business Week and other top publications. The Economist refers to him as the "high priest" of loyalty; the New York Times declares, "[He] put loyalty economics on the map."

Fred is the author of eight Harvard Business Review articles on the subject, and his two previous books, The Loyalty Effect (1996) and Loyalty Rules (2001), were published by Harvard Business School Press. He is a frequent speaker to major business forums and groups of CEOs and senior executives worldwide.

Who Should Attend?
Marketing professionals at all levels in all industries.

What Will You Learn?
Why you should be asking customers, "Would you recommend us to a friend?"
How to calculate your promoter-to-detractor score
Ways to distinguish good profits from bad
And more
Register Now!
You have two choices. You can pay as you go, buying single sessions that interest you. Or you can buy a PRO membership, and attend all our new PRO seminars and Take 10 webcasts over the next year, plus watch hundreds more from our library on-demand.
Questions?
Call our PRO Hotline: (866) 557-9625