MarketingProfs Store
We know your time is valuable, so our experts have created easy-to-use tools, templates, research, and "how-to" guides to help you quickly build smart, effective marketing programs. You can purchase any of these resources separately, but if you join as a PRO Member you get a 40% discount on all research and free access to all other products. So stop marketing the "hard way"—become a MarketingProfs PRO Member and get the tools you need to rapidly improve your marketing programs and your company's bottom line.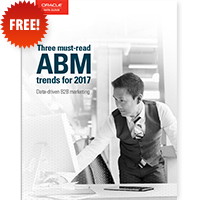 Download this free guide to learn about three Account-Based Marketing trends that could reshape your marketing strategy in 2017.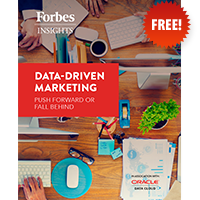 Download this new research to learn about the impact that data and analytics are having on marketing.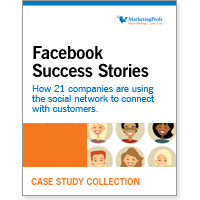 Across all social sites, Facebook boasts the most loyal visitors. So it's easy to see why successful brands are embracing it as a platform to connect with customers. Facebook Success Stories gives you the real scoop on how 21 companies, including Adobe and Dunkin' Donuts, are pushing the social media marketing envelope using Facebook's tools and apps.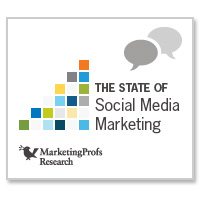 We interviewed 5,000+ marketing and business professionals to discover how they're using social media tactics to exceed their marketing goals. Check out The State of Social Media Marketing to see which strategies and tools work (and which ones don't), how consumers react to social media campaigns, social media salaries, and more.
The adage "think before you speak" has now become "think before you write." In this age of instant messaging, businesses need to wield their online words thoughtfully. Check out MarketingProfs "A Step-by-Step Guide to a Successful Social Media Program" to learn how to create your social media strategy, policy and team.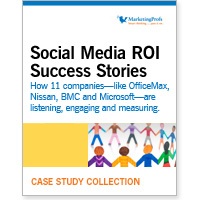 Learn how social media is changing the way we market to consumers and businesses, and how 11 companies are measuring and monitoring the success of their social media campaigns.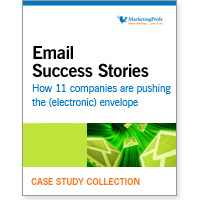 Propel your email marketing efforts beyond the subject line. This Casy Study Collection will teach you how to convert your emails into money-making machines.
Search the MarketingProfs Store by Topic: