MarketingProfs Store
We know your time is valuable, so our experts have created easy-to-use tools, templates, research, and "how-to" guides to help you quickly build smart, effective marketing programs. You can purchase any of these resources separately, but if you join as a PRO Member you get a 40% discount on all research and free access to all other products. So stop marketing the "hard way"—become a MarketingProfs PRO Member and get the tools you need to rapidly improve your marketing programs and your company's bottom line.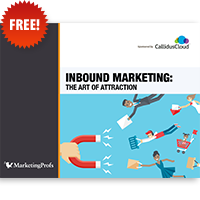 Download this guide to learn how to establish a strategy, develop content for each stage of the buying cycle, and distribute your content to maximize its reach.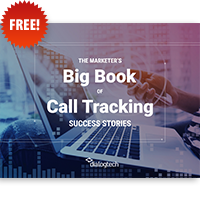 Download this guide for inspiration from how 25 companies have successfully used call tracking to prove marketing ROI.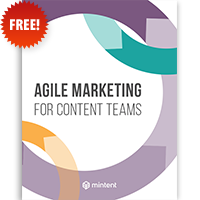 Download this guide to learn how to plot and measure content marketing efforts even when you're chasing moving targets.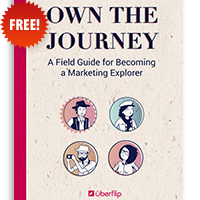 Download this entertaining and useful guide to learn how to go beyond traditional content strategies and tactics—to own your content journey as a Marketing Explorer.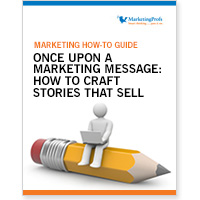 This 27-page guide will teach you step-by-step how to choose an appropriate story for your audience and goal, and tell it in a way that captures their hearts and minds.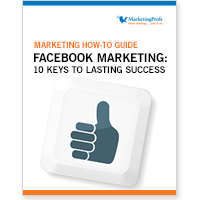 It seems like every time we figure things out on Facebook, Zuck and the gang change it up and throw a monkeywrench in the works. We've had enough and have decided to do something about it. No, we're not ditching Facebook. We've found the source of lasting Facebook success, and we've decided to share it with you.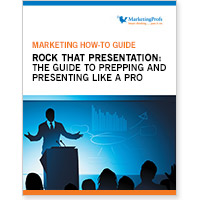 Presentations can be highly persuasive tools for influencing decisions, as well as for obtaining compliance. But the information you present, and how you present it, must be interesting enough for your audience to pay attention and hear your message—an honor that doesn't come as easily as you may think. We're here to help!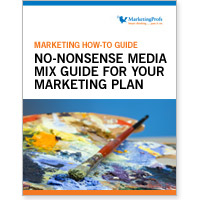 This 36-page guide will give you the information you need to make informed decisions about your media mix for your marketing plan and your marketing campaigns. You'll learn how to best reach your target audience (while working within the boundaries of your budget), the pros and cons of various media, and much more!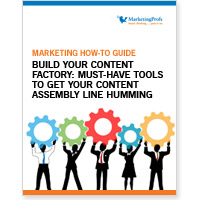 To be successful in content marketing, you need fresh, relevant, and tasty content—like, NOW. But, these days, good content is just not good enough. You need great content, and you need to churn it out. Becoming a finely tuned content creating machine isn't too difficult: just eat, sleep, and drink content creation.
Search the MarketingProfs Store by Topic: