MarketingProfs Store: Search Engine Marketing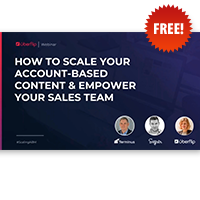 View this on-demand webinar to gain key insights into leveraging and streamlining Account-Based Content.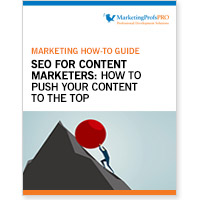 In this 23-page guide, we cover five steps for optimizing your content and making Google (and the other search engines) happy so that she'll share your content with the right folks and send those prospects your way.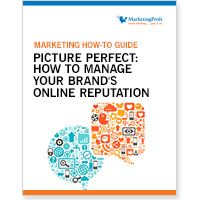 This 26-page guide will give you a step-by-step walkthrough of how to help your company foster credibility and dazzle in brand search.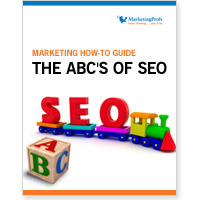 Why SEO? Because the majority of online experiences—including those of your customers and prospects—begin with search. This 38-page guide will teach you just about everything you need to know about SEO from how to win top rank in Google's search results to which keywords you should target and why.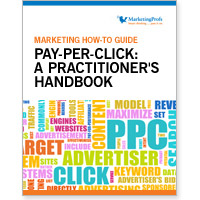 PPC marketing is one of the most popular online methods of getting information to customers quickly so you can sell your products and services. This 29-page how-to guide will walk you through the ins and outs of PPC so you can use it to its fullest potential.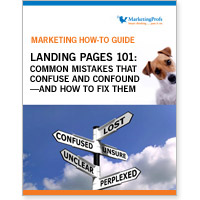 Landing pages are an integral part of your marketing mix that can drive revenue, increase efficiency and create the ultimate brand experience. Landing Pages 101: Common Mistakes that Confuse and Confound—And How to Fix Them is a step-by-step guide.
Search the MarketingProfs Store by Topic: