Search Engine Optimization: Maximize Your Natural Search Channel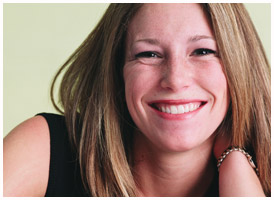 Presenters:

Stephan Spencer, Brian Klais

Moderator:

Roy Young

Broadcast:

Thu., Nov. 18, 2004, 12pm ET (9am PT)

Length:

90 minutes

Rating:
Imagine an online ad that costs you nothing per impression, guarantees both a local and worldwide audience actively seeking your products and services, and offers 6 times the click-through rate of a banner ad... a search engine listing.

Search Engine Optimization (SEO) is the ultimate targeted, low cost and high return weapon in the e-marketer's promotional arsenal.

There is a science behind designing websites that achieve top rankings in the search engine. In this seminar, you will learn practical tips you can apply immediately to maximize your reach through the "organic" (unpaid) results in the search engines, including Google, Yahoo!, MSN and others.

PLEASE NOTE: Stephan Spencer has presented a number of MarketingProfs virtual seminars. Recent SEO topics that might interest you:

Getting Google to Love Your Website ...Again
SEO for Really Big Websites
Presenters

Stephan Spencer is founder and President at Netconcepts (www.netconcepts.com), a 9-year-old, multi-national interactive agency specializing in search engine optimization, web redesign, usability, e-commerce, website auditing and email marketing. Clients include Verizon, REI, Gorton's, Cabela's, InfoSpace, The Sharper Image, Wella, Northern Tool, Sara Lee Direct, Midwest Airlines, Guild.com, and MP3.com. He has contributed to magazines such as Catalog Age, Unlimited, Building Online Business, and NZ Marketing. Stephan is a frequent speaker on Internet marketing topics for organizations such as the DMA, the AMA, Internet World, and IIR.


Brian Klais is Vice President of e-Business at Netconcepts, He is a contributor to Catalog Age, MarketingProfs, and Opt-In News, among others. Brian is a speaker at such illustrious events as Etail, the Annual Catalog Conference, and the DMA Annual Conference. Prior to joining Netconcepts, Brian was founder and president of e-book publisher Novelon.com.

Together, Stephan and Brian co-authored the analyst report "The State of Search Engine Marketing 1.0 – New Strategies for Successful Cataloging" published by Catalog Age.
Who Should Attend?
Marketing managers and marketing directors tasked with managing their organization's online marketing. Very little previous knowledge is required. The seminar will cover advanced material but in a way that doesn't talk over the heads of those with little previous knowledge.
What Will You Learn?
Which search engines to target
Keyword research tools and tactics
Writing copy that "sings" to the search engines
Benchmarking against your competitors
Link building strategies that work
Optimal search engine architecture
Best practices to emulate
Case studies--including the "inside scoop" on what worked and what didn't
Making your e-commerce or database-driven site "search engine friendly"
Measuring the return on your search engine marketing investment
Developing a search engine marketing plan
Criteria for selecting a search engine marketing agency
Online tools and resources
Register Now!
You have two choices. You can pay as you go, buying single sessions that interest you. Or you can buy a PRO membership, and attend all our new PRO seminars and Take 10 webcasts over the next year, plus watch hundreds more from our library on-demand.
Questions?
Call our PRO Hotline: (866) 557-9625