Five Big Mobile Engagement Mistakes Made at Live Events [Slide Show]
Sign up to gain access to thousands of marketing resources! Don't worry ... It's FREE!
Oh, boy. The dreaded sign up form.
Before you run for the hills, we wanted to let you know that MarketingProfs has thousands of marketing resources, including this one (yes, the one behind this sign up form), entirely free!
Simply subscribe to our newsletter and get instant access to how-to articles, guides, webinars and more for nada, nothing, zip, zilch, on the house...delivered right to your inbox! MarketingProfs is the largest marketing community in the world, and we are here to help you be a better marketer.
---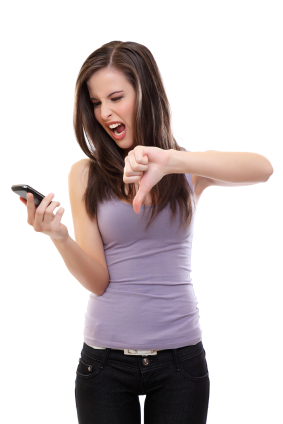 Mobile marketing is surrounded by a lot of buzz right now. In fact, according to a Forrester Research report published in July 2011, marketers are planning to increase their mobile spend from $1.65B in 2011 to $2.77B in 2012. That's a significant jump, signaling that mobile marketing is ready for prime time.
As mobile marketing moves out of the experimental phase and becomes a standard budget line item in a well-diversified marketing portfolio, it's imperative that marketers get mobile right. Each mobile program must drive results—in terms of awareness, engagement, commerce, and other areas—while creating opportunities to extend and deepen consumers' relationship with a brand.
One of the best times to use mobile marketing is during a live event. Think about it. Everyone has a mobile phone in his or her pocket. How do you inspire them to pick up their phones around a point of inspiration—such as, a sporting event, concert, or party— and engage with your brand in a fun, interactive way? All aspects of mobile engagement campaigns (e.g., contests, trivia, polls, fan-generated content) have metrics associated with them and allow you to extend an offer to continue the relationship after an event ends. A marketer's dream, right?
Not so fast. Mobile engagement is not easy. Marketers need to be smart about how they approach mobile engagement campaigns to make them a success. After working with customers for six years and executing more than 175,000 campaigns, I've compiled a list of five classic mobile engagement mistakes marketers make that are easy to avoid.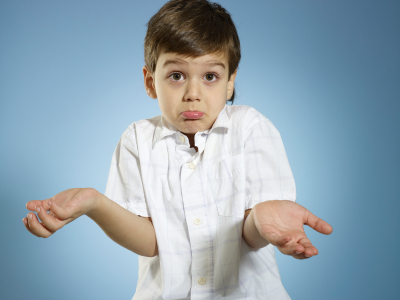 1. Unclear or Confusing Instructions
We've had the same conversation with clients many times. Clients who were disappointed with the results of their campaigns would wonder how they could improve their engagement numbers in the future. The first question we would ask is, "How did you promote your campaign in venue?"
Usually, the answer is that the campaign was promoted via a small screen that was hard for the audience to read, the call-to-action was on screen for only 30 seconds, the call-to-action shared space with other promotions and did not allow enough time for event attendees to fish a phone from their pockets, or the campaign just confused people. So, make sure that your campaign instructions are highly actionable, clearly written, and easily viewable with a large font size. Also, it's best to have your instructions on screen, or announced by someone on stage, for at least 90 seconds, giving folks time to see them, pick up their phones, and participate.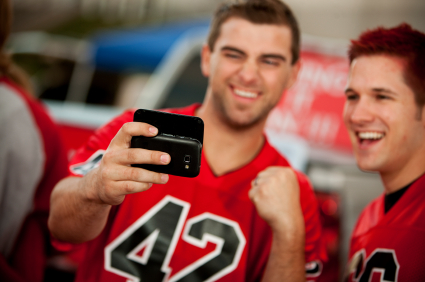 2. Failure to Find the Inspiration Point
Let's say you're a national consumer brand that's sponsoring a NASCAR event, and you create a mobile trivia campaign about your brand of paper towels. NASCAR fans probably aren't going to get excited about answering that trivia question.
That would be a lost opportunity to engage a highly charged fan base. Creating campaigns around NASCAR—such as, offering a signed jacket from a famous driver or asking NASCAR-related trivia—will really get the audience's attention.
The most important thing to understand is that mobile engagement has the power to connect an audience to your brand when it is most passionate and engaged. For example, during the national broadcast of the Country Music Awards in 2011, more than 100,000 people used their mobile phones in just 15 seconds to claim a guitar signed by artists Carrie Underwood and Brad Paisley. When you have the inspiration point, consumers engage.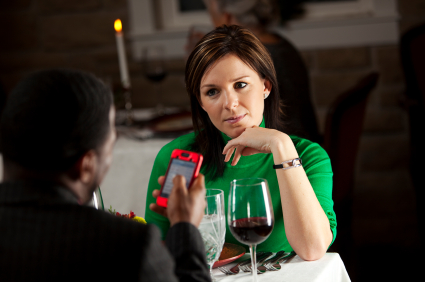 3. Irrelevant Post-Event Communications
After an event ends, you have the opportunity to ask participants to opt in to your brand's mobile list and receive information from you after the show. Typically, mobile campaign participants have a 30%-60% opt-in rate, inviting you to communicate with them via their mobile phone.
The first thing that you have to realize is that text messaging is an interruptive medium. It's very different from email or social media, so you need to treat it differently. If you are going to send participants a text, make sure that the message is both relevant and timely. Or, provide exclusive coupons that are valid for only a short time, commemorative wallpapers, or news about when a new product will go on sale. No one likes receiving spam on a mobile phone, so make sure that every interaction has value.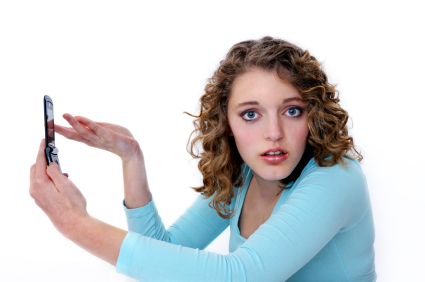 4. Forget Your Courtesies
Make sure that you demonstrate the highest levels of respect for your consumers' privacy and rights. By consistently asking fans if they want to opt in to receive information from you, you'll simultaneously receive permission and further elevate your brand to loyal advocates. Also, nothing turns fans into haters faster than getting a text from you without the ability to opt out or contact support. So, it's important to include "STOP" and "HELP" notices in each mobile promotion.
On a similar note, don't overstep your welcome into consumers' phones. You will see high opt-out rates if you message them too often. In general, a timely and relevant message every two-to-three weeks is the right pace of communications that will maintain the relationship and respect the interruptive nature of this kind of marketing.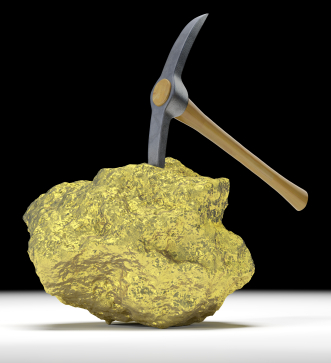 5. Ignore Your Data Goldmine
OK, so the event is done, and you want to know how you did. Getting mobile engagement stats is the easy part, but really understanding what they mean—and how they contribute to the 360-degree view of a customer—is key.
Did geography make a difference? What kinds of campaigns did your audience respond to? How many times did people interact with your brand during the event? Did you analyze any polling results that may inform other marketing campaigns? Are you able to sync your mobile data with your customer relationship management (CRM) system to understand the totality of your interactions with high-value consumers?
Those are the kinds of questions that you should always ask yourself as you refine your marketing activities in mobile and other promotional areas in marketing. After a mobile engagement campaign, you have a wealth of data, so don't ignore the stories that the data tells.
* * *
Sidestepping these five common mistakes can ensure that you're mobile engagement campaign is both fun for an audience and drives marketing results for you. Give them a try, and let me know how it goes.

Amanda Van Nuys
is vice-president of marketing at
Mozes
, a leader in mobile engagement. At Mozes, Amanda is responsible for brand awareness, lead generation, and internal communications.